As the Metaverse world continues it's growth it has become a popular buzzword. Decentraland visitors most visited place is no doubt DG Ice Poker where play to earn poker games abound. Players use MANA as stakes and must be wearing an NFT wearable. Let's look at the 5 most popular spots to visit in Decentraland.
Decentraland is the highest-valued Metaverse on the market, with a current market capitalization of over $4.6 billion and a 24-hour trading volume of over $398 million. Decentraland features hundreds of places users can visit, and this article looks at the top five most popular places to visit in Decentralnd in March 2022.
Note: The list below is ordered by the number of people, lowest to highest.
#5 GolfCraft (37 people)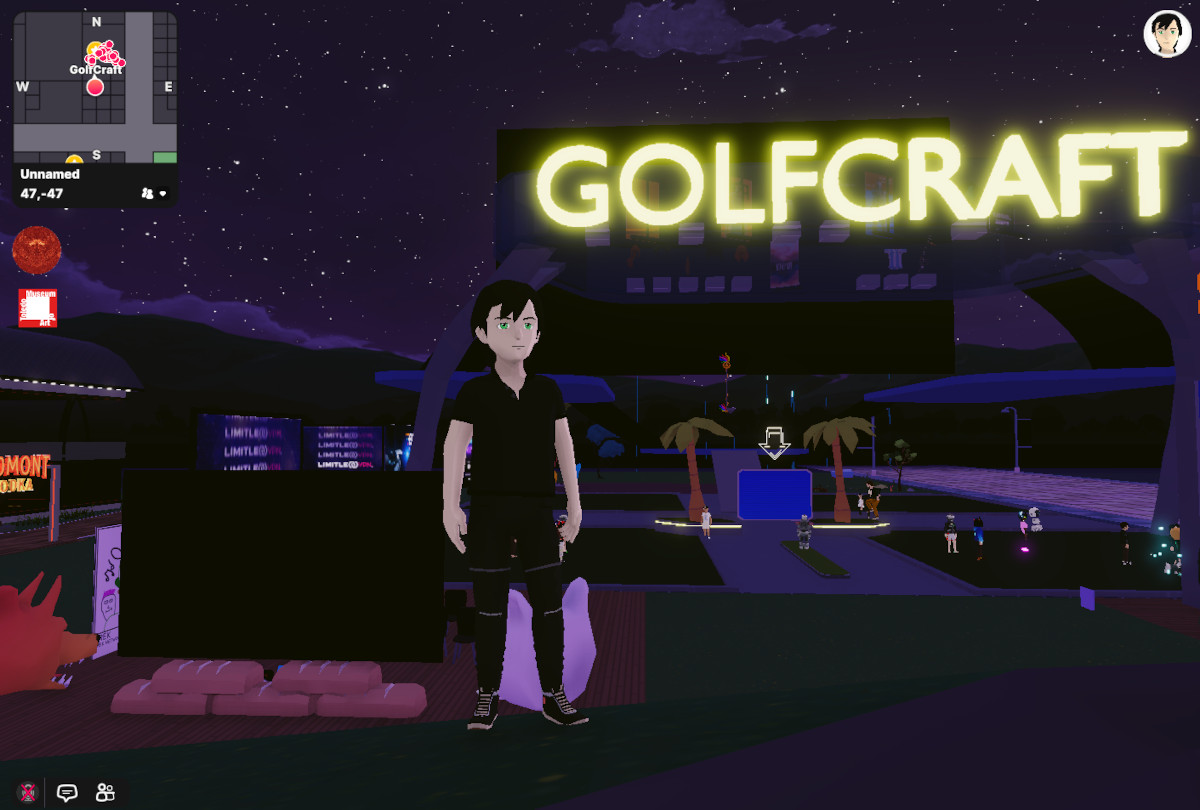 The fifth-most popular place in Decentraland is the GolfCraft island. As the name suggests, GolfCraft is a mini-golf place where users can play mini-golf and earn rewards.
Users can do the free training to gain experience and points. Once you earn enough points, you can try your skills in the competition mode, which provides even more experience points and fashion tickets that can be used to claim wearable NFTs.
Moreover, if you're looking to farm for points, you can idle in the lobby, and you will earn rewards just for staying in the game. That's one reason that GolfCraft maintains one of the top places in Decentraland because of the number of users just hanging out there.
#4 8 MetaBalls (47 people)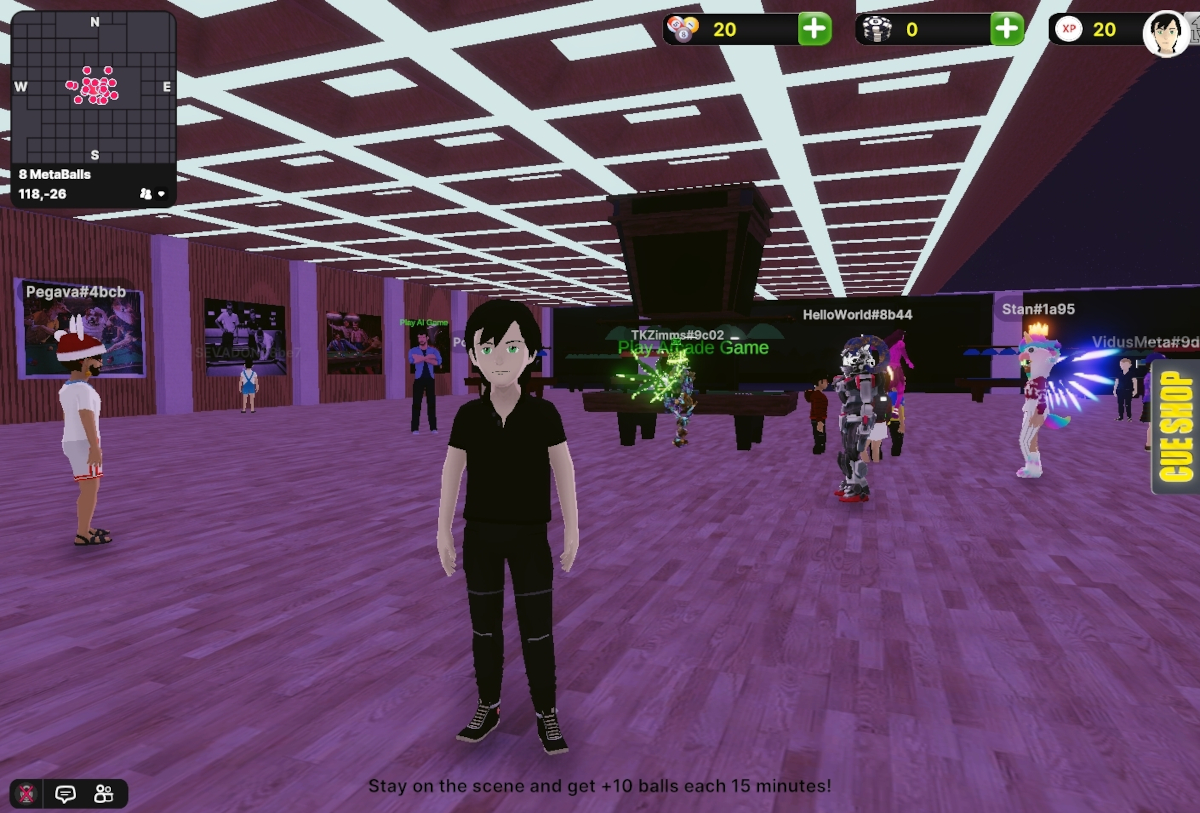 The fourth-most-popular place in Decentralnad is 8 MetaBalls, with 47 people at writing. It's a billiard arcade where users can play pool and earn rewards and NFTs.
Players can play a simple game of pool where they are provided with three balls and are prompted to score in certain holes.
Players can also idle in the arcade and receive points every 15 minutes. Once users have enough points, they can claim NFTs, which can also be purchased on OpenSea.
Players can also receive a unique beta tester NFT for playing ten games. If you're an NFT collector and are looking for an easy way to add some NFTs to your collection, we highly recommend checking out 8 MetaBalls.
#3 Genesis Plaza (53 people)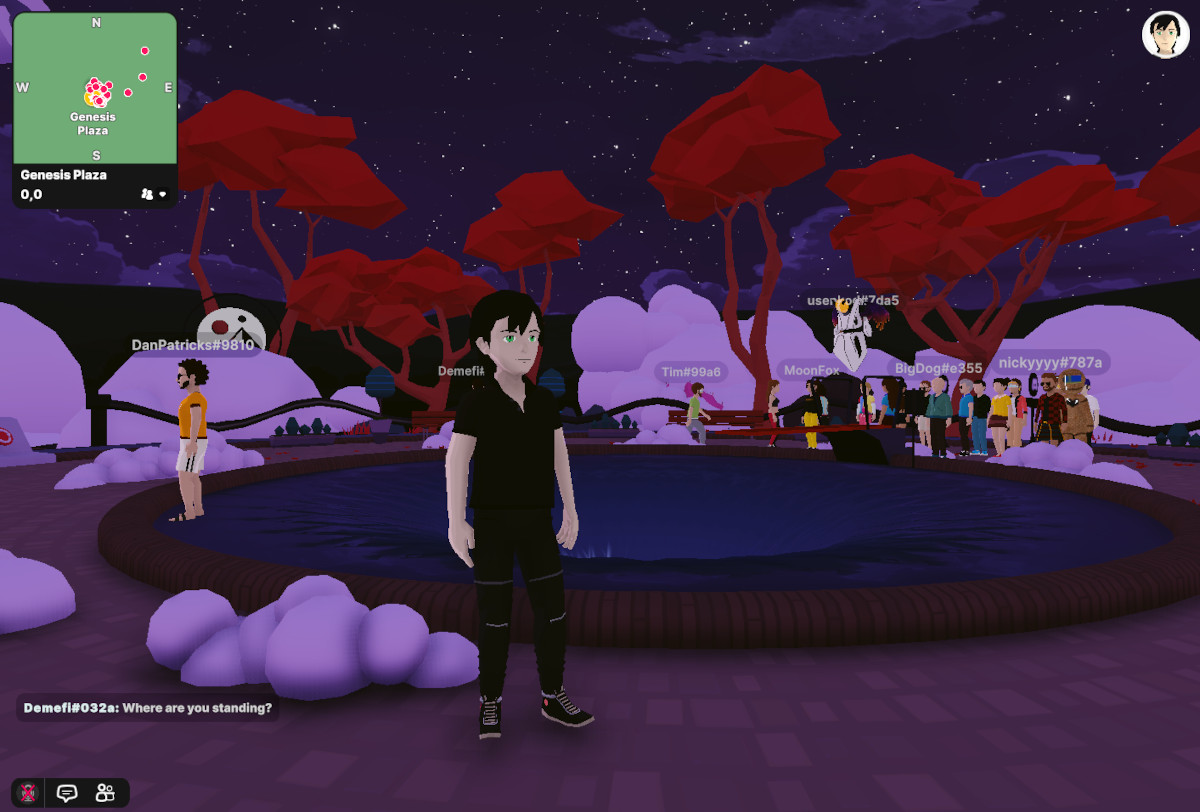 Genesis Plaza is Decentraland's main hub and is the third-most-popular place since users are automatically spawned into this location when they first log into Decentraland.
The Genesis Plaza features two levels, the main level where users spawn, which includes a snowy white cloud, and an underground bar/lounge area for users to hang out.
Users must jump down the whirlpool in the middle of the top level to access the lounge area. Genesis Plaza was built by the Decentraland Foundation, providing a welcoming experience for new users.
#2 WonderMine Crafting Game (274 people)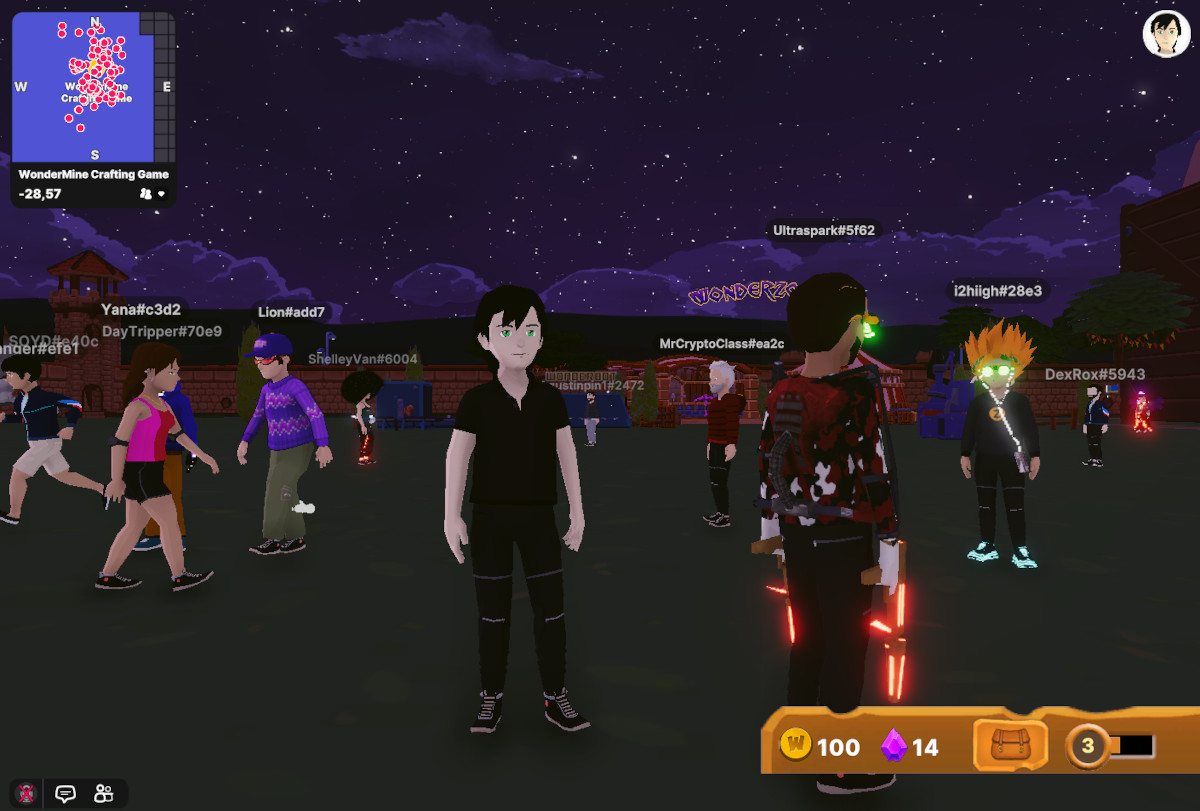 The second-most-popular location in Decentraland's Metaverse is the WonderMine Crafting Game. As the name suggests, WonderMine is a play-to-earn game that allows users to mine meteors that drop once every 10-20 seconds.
Users receive 100 coins every 24 hours, and each time they mine a meteor, a certain amount of coins gets used up. To optimize your mining experience, many users log in once a day and use their daily coins to collect resources.
Mining meteors provides users with various resources to upgrade their pickaxe and craft incredible wearable NFTs they can show off in Decentraland.
If you're looking for a daily game to play in Decentraland and earn rewards, we highly recommend checking out the WonderMine Crafting game.
#1 ICE Poker (1200 people)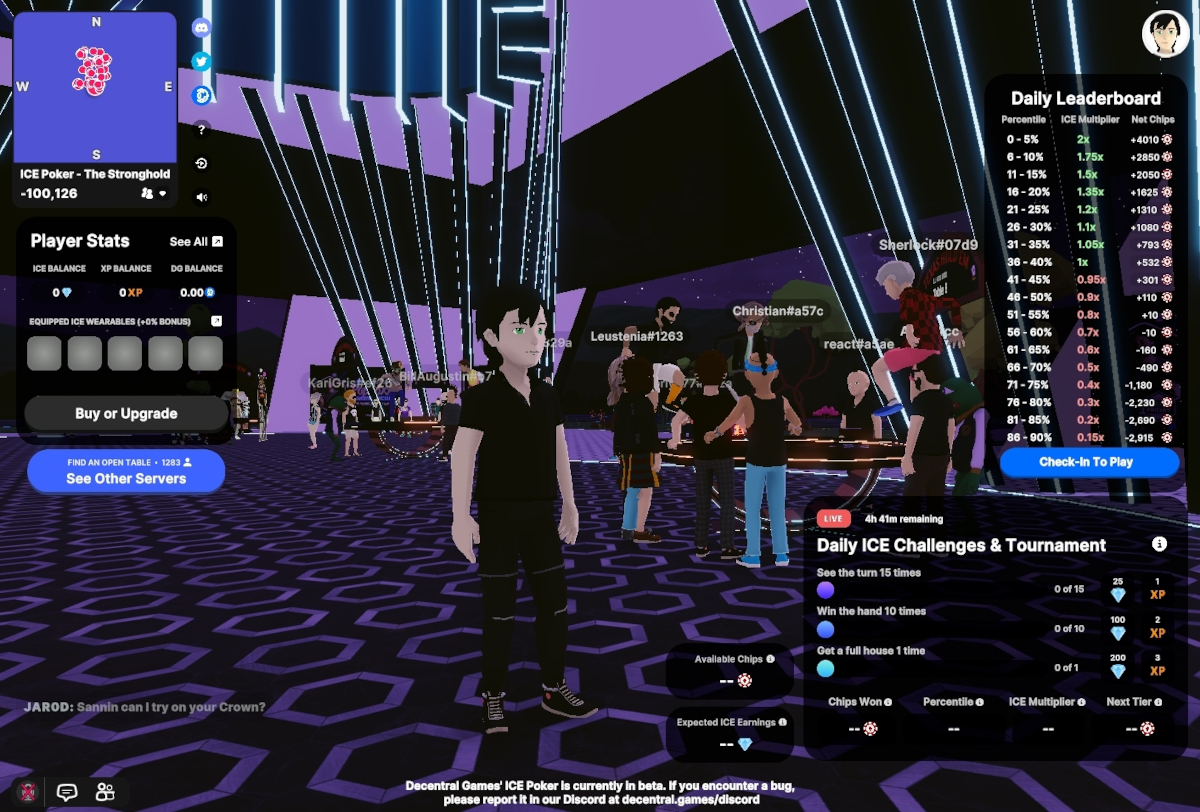 Decentral Games' ICE Poker includes multiple locations, each featuring hundreds of people. All together, ICE Poker comprises over 1200 people when writing this article.
There are several lounges, each consisting of various popular casino games like Texas Hold 'em and more.
It's worth noting that users must be wearing an ICE NFT to sit at the tables. ICE NFTs currently cost roughly $3k, which is quite a considerable investment.
Decentral Games' ICE Poker is Decentraland's "killer app," as it generated over $7.5 million in revenue over the past three months, speaking to the extensive support the casino has. It's the top casino in Decentraland, and if you're a fan of gambling, we recommend checking out DG's ICE Poker.