Like most crypto, commodities, and equities MANA has slid into a bearish pattern. While still holding support expectations are for a bullish March despite the geo-political turmoil. MANA along with most popular crypto's has continued to drop as the war in Eastern Europe continues to intensify. Although Decentraland seems to be holding in a decent price channel it's anybody's guess where defi is heading.
MANA Continues it's Slide
Over the past 24 hours, Decentraland's (CRYPTO: MANA) price has fallen 4.21% to $2.63. This is opposite to its positive trend over the past week where it has experienced a 5.0% gain, moving from $2.5 to its current price.
The chart below compares the price movement and volatility for Decentraland over the past 24 hours (left) to its price movement over the past week (right). The gray bands are bollinger bands, measuring the volatility for both the daily and weekly price movements. The wider the bands are, or the larger the gray area is at any given moment, the larger the volatility.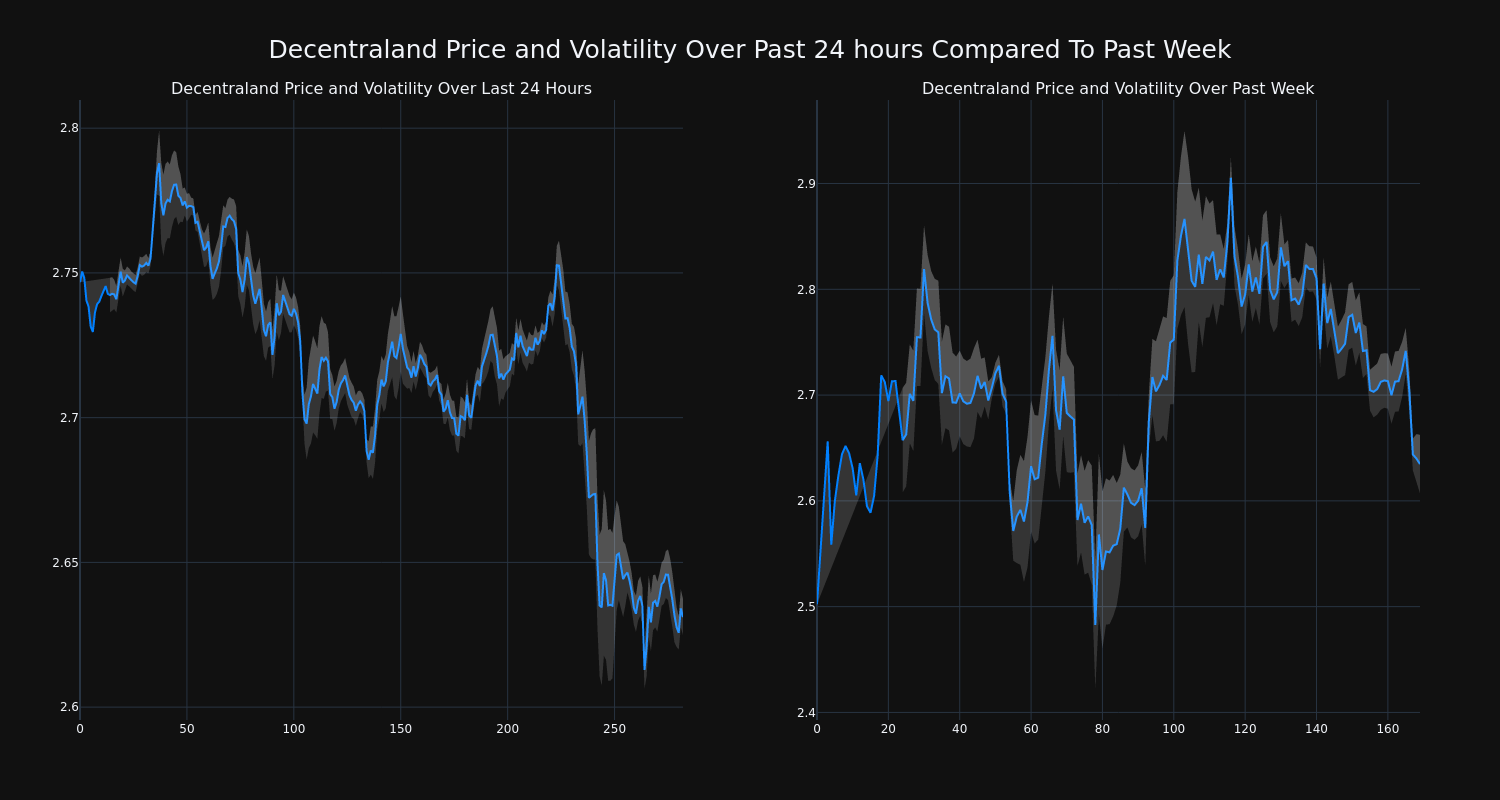 The trading volume for the coin has decreased 72.0% over the past week, while the overall circulating supply of the coin has increased 0.82% to over 1.49 billion. This puts its current circulating supply at an estimated 68.11% of its max supply, which is 2.19 billion. The current market cap ranking for MANA is #37 at 3.92 billion.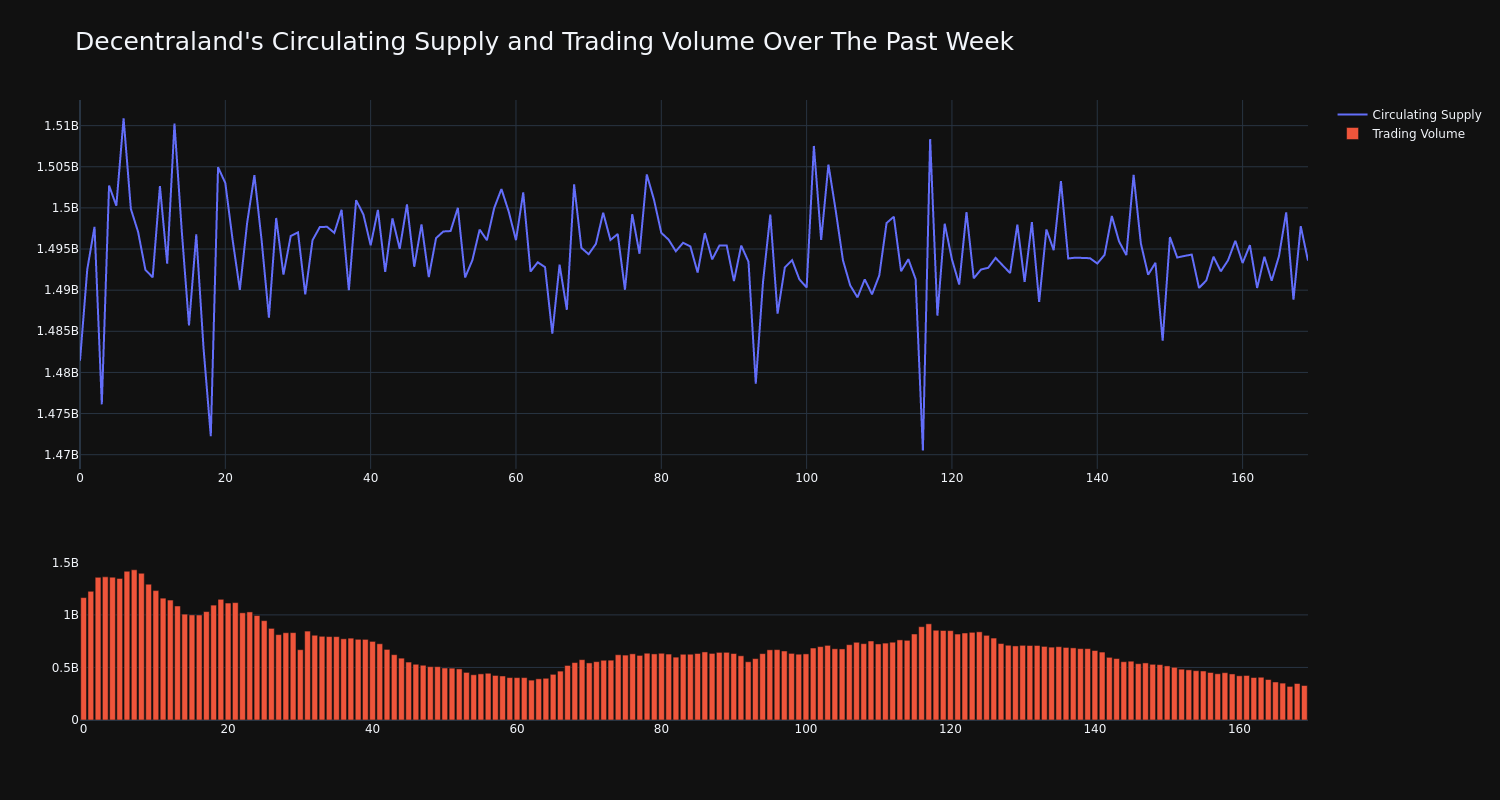 Where Can You Buy Decentraland?
For more indept information on purchasing and research on MANA token check out this article.