MANA continues it's run up heading into the 2nd week of Feb. 2022. The chart patterns show additional altcoins are joining in the rally.
Crypto analytics firm Santiment says Decentraland (MANA), Tezos (XTZ) and several other altcoins are leading the charge as digital asset markets enjoy a broad bounce.
Scanning the markets for price movements, Santiment points out that other than Decentraland and Tezos, the top-performing coins are Bitfinex's utility token LEO Token (LEO), interoperable blockchain Quant (QNT) and micropayment-focused blockchain YOUCash (YOUC).
"This past week was a roller coaster for crypto prices. However, after BTC bumped prices market-wide after a rally to end the week, assets' weekly returns are now mostly a sea of green. MANA, LEO, XTZ, QNT, and YOUC led the charge among top coins."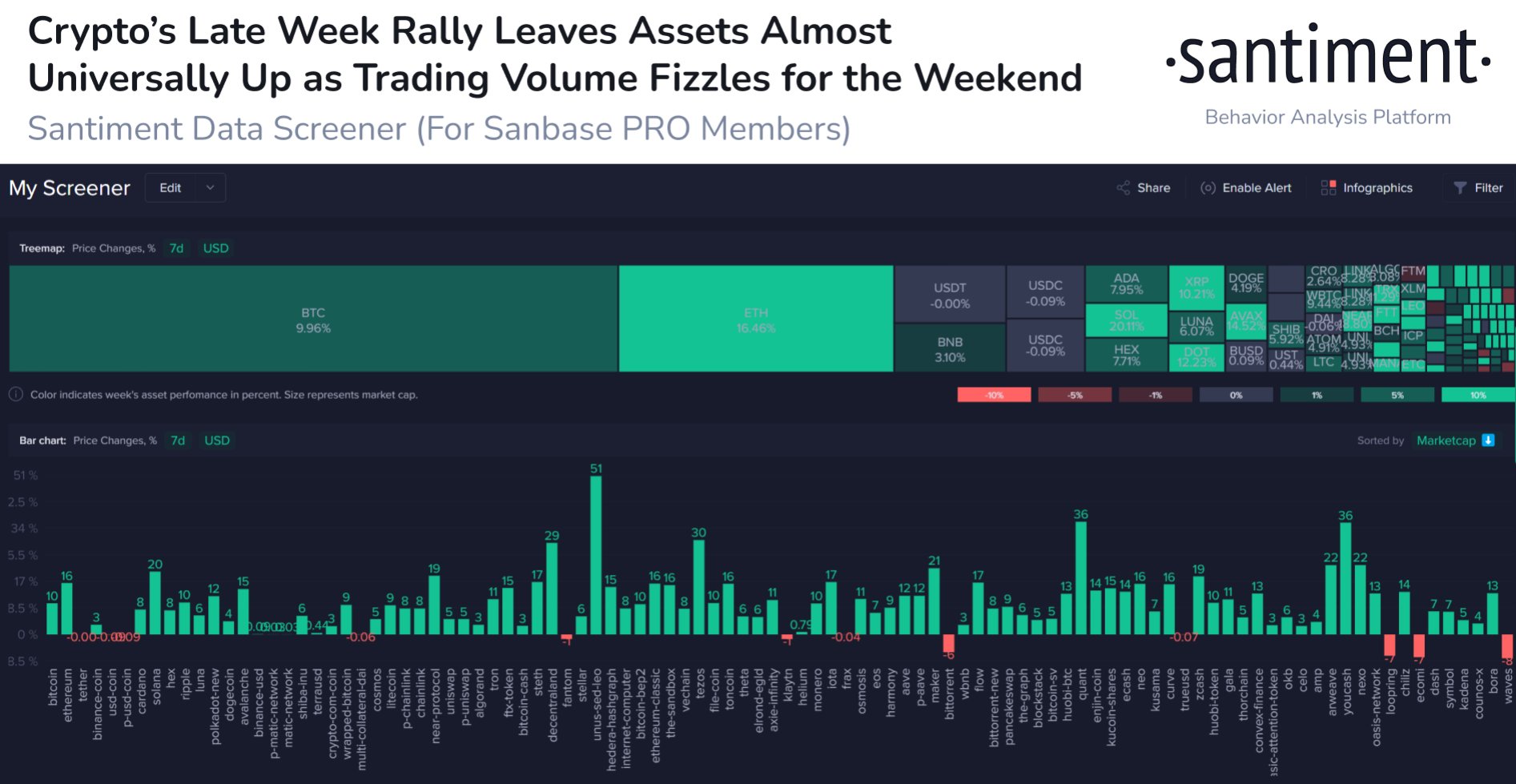 At time of writing, Decentraland has rallied nearly 30% from its seven-day low of $2.44 to a high of $3.17, while Tezos has recorded a 17% gain in the same timeframe. LEO, QNT, and YOUC all rallied 47%, 56% and 70%, respectively.
While altcoins bounce, Ethereum (ETH), the biggest of them all, is potentially in the process of recapturing the $3,000 level. Santiment's data shows the amount of active Ethereum addresses is spiking to levels not seen since early December of last year.
"On a much more lively than usual Saturday, Ethereum hodlers were happy to see the #2 market cap asset regain the $3,000 threshold for the first time in over 2 weeks. The amount of unique ETH addresses transacting has hit a two-month high as well."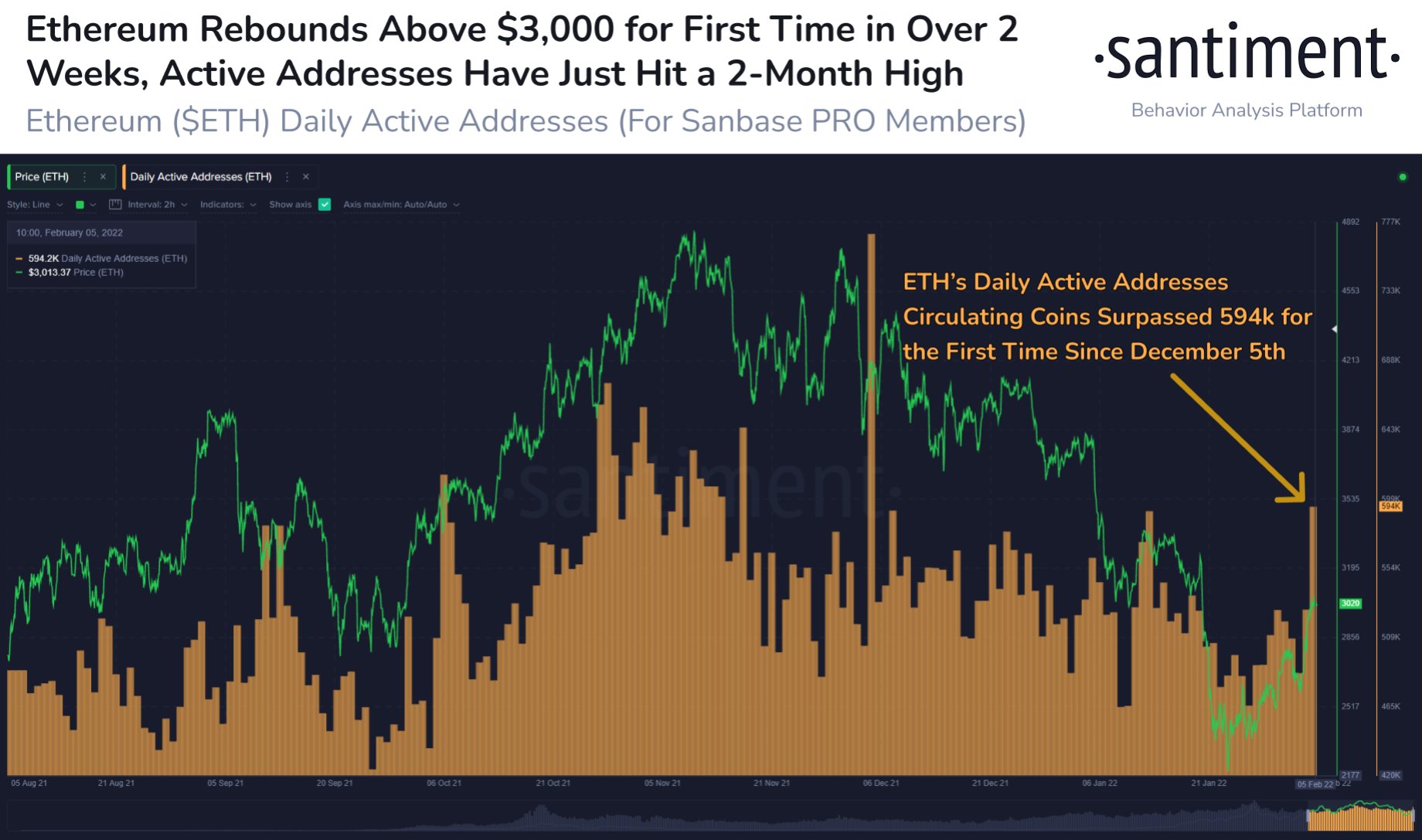 Santiment also shows that Tether whales, or entities with more than 1 million USDT, are in a steady uptrend for market share.
"Tether's addresses valued at $1M are on the cusp of returning to owning 80%+ of USDT's supply for the first time in three weeks. Generally, whale stablecoin addresses increasing their buying power is a good prospect for crypto's long-term future."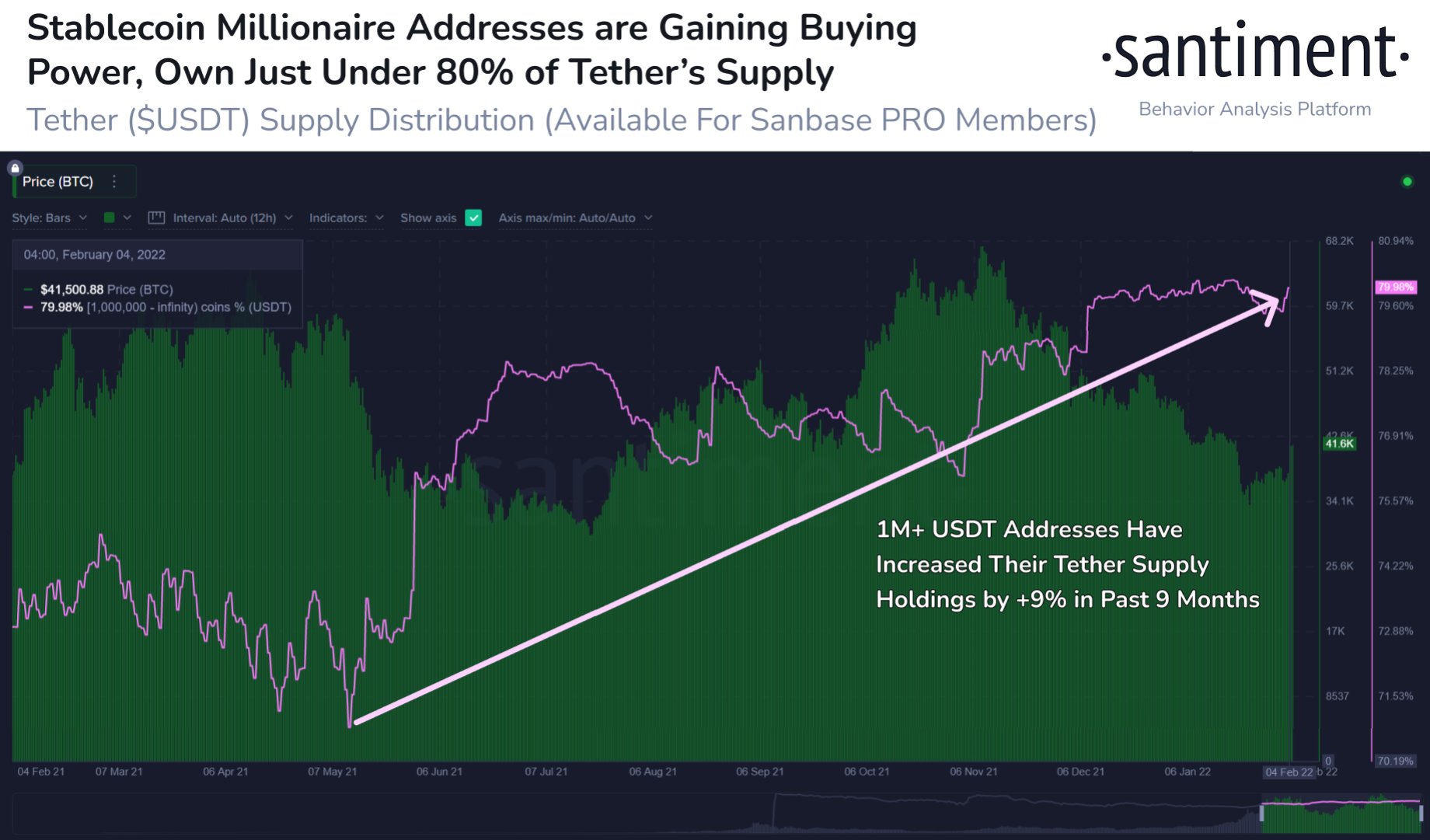 Featured Image: Shutterstock/Frame Stock Footage/CHIARI VFX